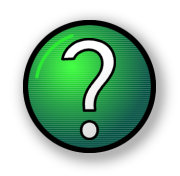 Why choose us? Experience, experience, experience. Over twenty years experience in the reimbursement arena will improve your bottom line.
On a day to day level, what counts in today's office is the ability to meet your patients needs quickly and efficiently. Answering the telephone, scheduling appointments, dealing with emergencies and personnel issues may consume and overwhelm your office. Billing personnel are often asked to substitute for front desk and clerical staff. Accounts Receivable is out of control before you realize there is a problem.
Denials are often meant to be vague and unfathomable. Experience on both sides of the insurance fence help to decipher these codes and give the insurer the necessary information to process your claim for reimbursement. Often the answer is simple if you understand the exact nature of the denial. Understanding when to resubmit a denial and when to transfer balances to the patient can bring an office's A/R to manageable levels. Some denials are merely misunderstandings between computer systems. Knowing when to take issues to a higher level, understanding what information needs to be presented and who to present it to, is invaluable in the market place.
Coding has become an exact science. Certain procedure codes will only be reimbursed with a limited set of diagnosis codes set up by an insurer's computer system. Medicare, the largest payor of claims for the elderly, publishes monthly bulletins listing this information. Other major insurers have followed suit and left it up to the individual physician to wade through hours of bulletins to decide what applies to their particular practice. HIPPA regulations, meant to simplify reimbursement, may actually complicate and confuse matters even more. Computer systems need to be constantly updated to be in compliance with rapidly changing technology, and to protect providers from charges of fraud and abuse. Entering the wrong diagnosis or procedure code can often lead to a denial that can't be reversed. Insurance companies have computer software to deny or down code your encounters without any human intervention. Physicians often under code for services because they fear setting off alarms with payors.
Progressive Practice has personnel dedicated to reviewing these materials, picking out what is applicable to individual practices and updating your system to minimize denials and maximize reimbursement within industry standards. We keep your staff updated by payor on when to schedule physicals, guidelines on acceptable diagnosis codes for lab work and how to check eligibility and copay information quickly and easily. We make sure that your system is updated and ready to function within HIPPA guidelines and that you have the necessary information to be in compliance. Other billing services or your own office staff, may submit your electronic claims, post your remittances and bill your patients. We go the necessary extra mile to insure that you are not being denied due to missing information, improper coding or uninformed personnel.