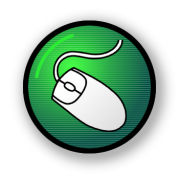 As the percentage of Americans with internet access continues to rise, it becomes increasingly vital for your practice to have an on-line presence in order to be competitive. We can provide you with an attractive and competitive web site, along with server space and domain hosting for email.
Be it a web site or traditional print media, proper layout and design is the key to projecting an image of professionalism. Our graphic designer can format print materials such as mailers and newsletters so they match your site, providing a consistent look and feel to your customers. This is the key to establishing and maintaining a recognizable brand identity for your practice.
You can take advantage of other services we offer such as email list server software. This allows your patients to subscribe themselves to your list and receive newsletters and announcements you send out periodically.
For those clients that wish to make use of advanced features such as dynamic content, flash animations, or other cutting edge technologies, our staff can code interactive database driven pages and custom CGI programs to achieve maximum impact.