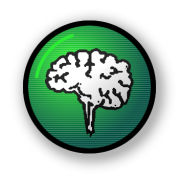 A/R Emergency Response
Medical billing is an extremely complex process, especially for the uninitiated. It is not uncommon for practices to find themselves in a situation where the workload has caused them to fall drastically behind, with tens or hundreds of thousands of dollars at risk of being lost for failure to meet the claim file time limitations. We can assemble a fire team of crack billers to work through your delinquent accounts receivable in a matter of days, potentially saving your practice from financial insolvency.
Transitioning
Moving to private practice is a momentous decision for any provider. There are many reimbursement issues to contend with, the most important of which is obtaining your new provider numbers from all the insurances you participate with. The mountain of paperwork necessary to accomplish this can be overwhelming as well as confusing. We have proven experience with this process, and working knowledge of the difficulties involved and the time frame required to complete all the tasks necessary to ensure that your first day in private practice goes as smoothly as possible.
Single Incidents
Even a successfully billing practice can often benefit from the insight of an expert to resolve that one billing issue that remains a mystery. We can answer your complex questions, billed by the hour, day, or week.
Technology
As computers have proliferated, purchasing decisions have become much more difficult. The differences between retail pricing of software & hardware and the deep discounts extended by on-line retailers and local shops are quite large, but discerning between cheap junk and a good deal can be impossible without experience. Hardware becomes obsolete so quickly that buying top of the line systems is often not the best course. We offer objective advice to assist you in making your buying decisions for hardware, software, or internet bandwidth, ensuring that you get enough horsepower for your needs without overspending. Once you purchase your systems, keeping them running smoothly is the next battle. Downtime can cost you revenue and increase office stress. We can send an expert on site to diagnose and repair your systems, install upgrades, network your office, or address virtually any other technology need you may have.