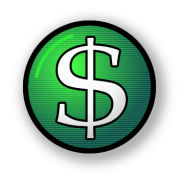 The list below is representative of the billing services we provide. Each item in the list links to a detailed description of that aspect of our service, so you can examine them in whatever order you wish. Alternatively, you can simply scroll down the page to read about them all.
Provide Health·e·Finances, our practice management software, at no additional charge.

Train physicians and staff to use our user friendly system.




Our state of the art practice management system has its own dedicated section of this site, where you can see screen shots and read a complete description of its features. We've developed this system ourselves, so we can provide it to you as part of our standard service package.




Train front desk staff on proper procedures necessary for reimbursement.




Reimbursement starts at your front desk, especially in today's HIPAA billing environment. If your staff isn't taking the correct steps when scheduling and registering patients, you're losing revenue. There are certain things that simply cannot be corrected after the fact. Your front desk must check eligibility, confirm copay amounts, referral information, and Primary Care Physician before the visit. If this information is not correctly recorded, your chances of collecting payment for your services drop dramatically. It is vital that your practice be able to directly access the databases of local insurers to be absolutely certain that the information patients provide is in fact correct. We will see that your office has the proper tools to perform these tasks for your major payors and that your staff is trained to properly use them, and is cognizant of its utmost importance. This is just a small part of the front desk training we perform.




Develop and maintain a fee schedule.




The fees paid by insurances are constantly changing. Many will pay the lesser of the fee charged or their set allowance. However, you do not want to overprice your services, as it will have a detrimental effect on your patients who pay out of pocket. We will work with you to strike a balance between the two issues, and will make sure your fee schedule is modified when payors change their reimbursement allowances.




Design an encounter form (superbill), and update it in response to changing industry standards.




Your encounter form is essential to your day to day operation. When billing electronically, in most cases it serves as the only medical record a payor uses to determine reimbursement. A poorly designed encounter can be a significant source of lost revenue. We will work with you to custom design an encounter form that will guarantee that you are properly reimbursed for services rendered.




Expert coding and data entry of encounters.




Your cash flow is greatly dependent on the majority of your claims being submitted cleanly and accurately, so that they are accepted on the first submission. Insurers today employ computer programs to adjudicate claims, without an actual person ever viewing the medical record. Your reimbursement is dependent on properly associating diagnosis codes to procedures to minimize down-coding and denials. None of this is possible without accurate data entry of encounters. One of the leading sources of patient dissatisfaction is improperly entered claims which lead to patients receiving bills for services that should have been covered. Our experienced coders and conscientious data entry personnel will reduce denials and improve patient relations.




Electronically bill primary, secondary, and tertiary payors (paper bill if necessary).




Patient retention is a essential to a healthy practice. As more and more patients pick up secondary and tertiary coverage, it becomes necessary to shoulder the burden of crossover billing to remain competitive. Most patients are frustrated by the complexity of secondary and tertiary billing. We can electronically submit most claims directly to networks of insurers, which increases your cash on hand. Paper claims can take as long as 60 days to be paid, while the average electronic claim is paid in 15 days. Electronic submission also cuts error rates in half by skipping the second data entry step that paper claims must pass through when they are entered into the payor's system. Those claims that require attachments are automatically dropped to paper.




Post remittances.




Accurately recording of the amounts paid per line line item is essential to clean and simple crossover billing, whether the recipient be an insurance company or the patient. Collecting all the information from a remit makes answering subsequent patient questions much simpler.




Adjudicate denials, correcting and resubmitting where possible.




The key to a profitable practice is properly processing denied or pended claims. This must be accomplished in a timely fashion because payors allow providers a limited window for claims resubmission. Insurers couch denial reasons in vague and often misleading verbiage. The ability to quickly determine which denials can be corrected and resubmitted (most can be), as well as precisely what corrections or attachments are necessary is invaluable. This only comes with years of experience. Knowing when a denial should be disputed, and what information is required when directly interacting with the payor is a value that is not offered by most billing services. We have a successful track record of lobbying payors to change their policies to be more consistent with accepted community standards.




Bill missed appointment and late copay penalties.




Copays should be collected at the time of visit, as research has shown that the collection percentage drops dramatically when patients are billed for them. In order to encourage patients to pay in the office, many practices now charge an additional fee to anyone who must be billed for their copay. This has proven to be very effective. We can also easily track missed appointments, and promptly bill patients for your lost productivity.




Balance bill patients, if permitted.




We send out attractive and professional bills quickly. We will posting a scan of a sample bill here shortly.




Manage delinquent patient accounts per office policy.




We have the flexibility to allow each office to manage collections per individual policies and procedures. Physicians can have as much or as little involvement in the collections process as they desire.




Directly handle patient billing inquiries.




A busy office can be inundated by frequent patient billing questions, and is not always best equipped to properly answer them. We free up your front desk staff to concentrate on scheduling appointments and servicing patients who are in the office. All patient billing inquiries are directly handled by our experienced professional staff, who can quickly provide the correct information. This increases both patient satisfaction and office efficiency.




Provide complete daily, monthly, and yearly on-line reporting of practice activity.




In order to effectively manage your business, it is vital that you be able to accurately measure its performance in real time. We give you the tools you need to track your productivity, reimbursement by payor, and days in accounts receivable. This allows you to quickly spot problems and respond while the issues are still manageable. These reports are available in your own personalized section of our website, so you can access them at any time with the click of a mouse. A sample of our reports will be posted here shortly.




Monthly status meetings with providers to ensure services are rendered in a manner that will maximize reimbursement.




Monthly meetings help ensure that you are kept up to date on issues specific to your practice. We will bring you copies of the latest insurance bulletins, information on how your practice compares to national standards on coding, days in accounts receivable and managing self-pay accounts. If we don't have the answer on hand to any question you may have, we will perform any necessary research to get it for you.